With our continued focus on security, we regretfully will no longer be able to authenticate tickets generated from an email sent into Support. The only method for account verification, will be to create a ticket from within your Hostway Customer SiteControl portal.
1. Log into SiteControl at https://enterprise.hostway.com
2. Navigate to the "Contact Us" tab on top.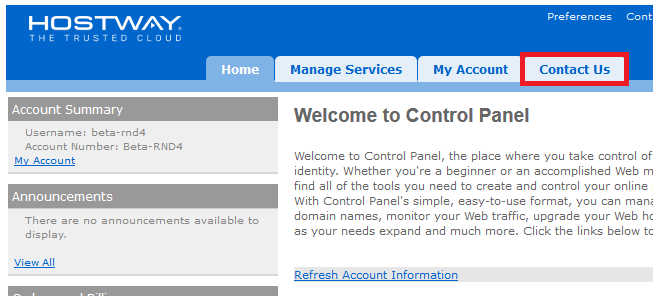 3. Find a link on the bottom of the page which reads "Create Trouble Ticket" and click on it.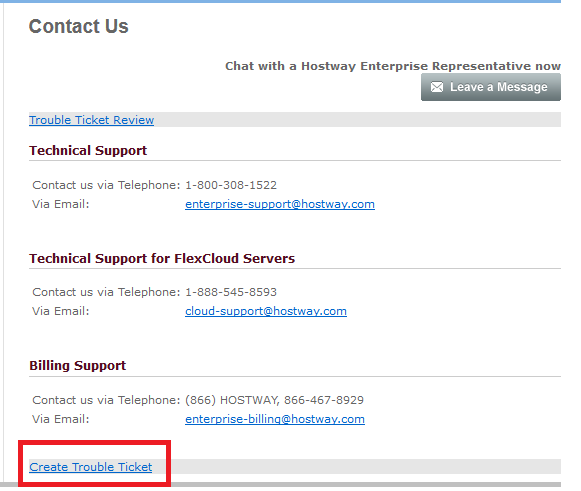 4. Select one of the verified email addresses and click on "Use This Email".