How to generate and manage CSR's for a domain via cPanel
1. In order to access each domain name's cPanel you should login to WHM (Web Host Manager) or directly access cPanel for the specific domain at https://yourIPaddress:2083/ We are going to provide the steps via WHM.
Navigate to your browser and type https://yourIPaddress:2087/ and enter your credentials.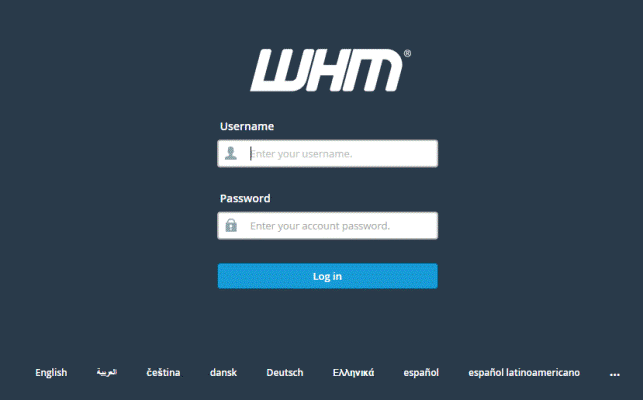 2. Once you login, at the upper left corner in the search bar type List Accounts.

Once you load the page click on the cP icon next to the website/domain you wish to edit in its own cPanel. This will redirect you and log you in directly.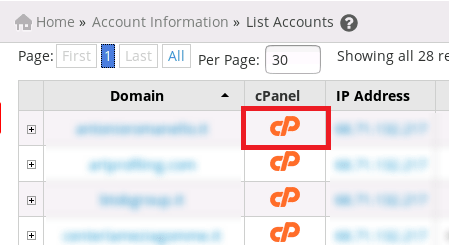 3. Under Security click on SSL/TLS.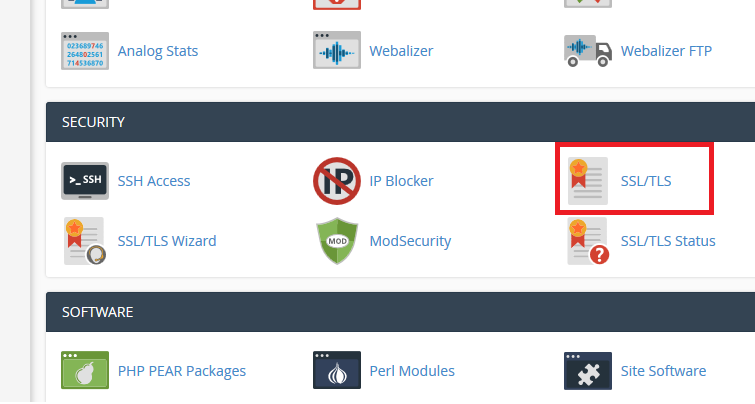 4. Click on Generate, view, or delete SSL certificate signing requests under Certificate Signing Requests (CSR).
5. You should fill out the information shown under Certificate Signing Requests on Server. Once you are done click on Generate the next page will show you the newly generated CSR code. You should provide it to your trusted SSL provider so they can order the certificate.
CSR looks like the below image. Every request is specific and unique.

Once you have it generated and you go back to the Generate, view, or delete SSL certificate signing requests page it will show up as existing CSR for the specific domain. It will not be necessary to generate new CSR each time you want to renew the SSL certificate. Keep in mind that this is only if the information for your domain and organization remains the same.