Upon first login into the OX Webmail, you might not see all your custom email folders listed.
In order to subscribe (make visible) your custom email folders, please follow the instructions below:
1. Log in to your email account at https://webmail.hostway.com, using your existing username and password (NetNation customers, please go to https://webmail.netnation.com).
2. Click on the "Settings" button located at the top right corner and then click on Settings link.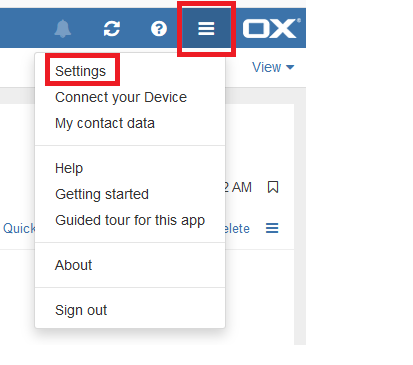 3. Click on Mail then on the left hand side, scroll to the button and click on Change IMAP subscriptions.
4. Click on the arrow right next to E-Mail to expand all your email folders. Check the once you want to see in your interface and then click Save.