How to access and use cPanel File Manager
How to login.
In order to access each domain name's cPanel you should login to WHM (Web Host Manager) or directly access cPanel for the specific domain at https://yourIPaddress:2083/ We are going to provide the steps via WHM.
Navigate to your browser and type https://yourIPaddress:2087/ and enter your credentials.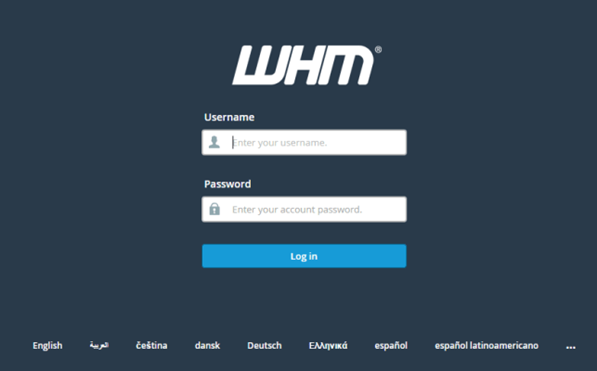 Once you login, at the upper left corner in the search bar type List Accounts.

Once you load the page click on the cP icon next to the website/domain you wish to edit in its own cPanel. This will redirect you and log you in directly.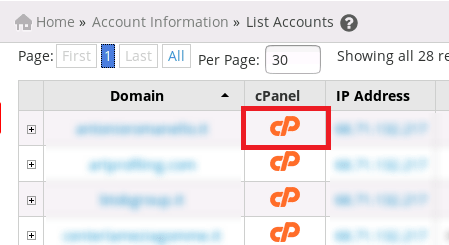 Then and the main page you will see FileManager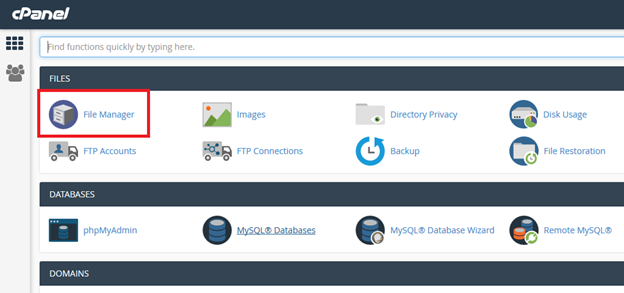 Once you access it you should see something like the example below.

The public_html folder is the one that publishes your website. You have dozen of options in the File Manager, depending on what kind of file or directory is marked.
Basics of the options
+ File and + Folder therefore are for creating a new file or directory;
Copy and Move are for copying or moving a file/folder to a different directory;
Download is for downloading a file or folder on your local PC;
Delete to delete file/folder;
Rename is for renaming the file/folder;
Edit is for editing the file itself, which will redirect to a new page where you can write and save changes;
HTML Editor is for editing HTML files and again the option opens a new page;
Permissions will help you change the permissions of a certain file or folder – Read/Write/Execute.
View – preview file.
Compress allows you to create a Zip file of for example larger file/folder and it will be much faster if you wish to download it.