Install Remote Desktop Services Role
1. Open the Server Manager Dashboard.
2. Click Add Roles and Features.

3. Choose Role-based or feature-based installation.
4. Select current server from the pool.
5. Select Remote Desktop Services.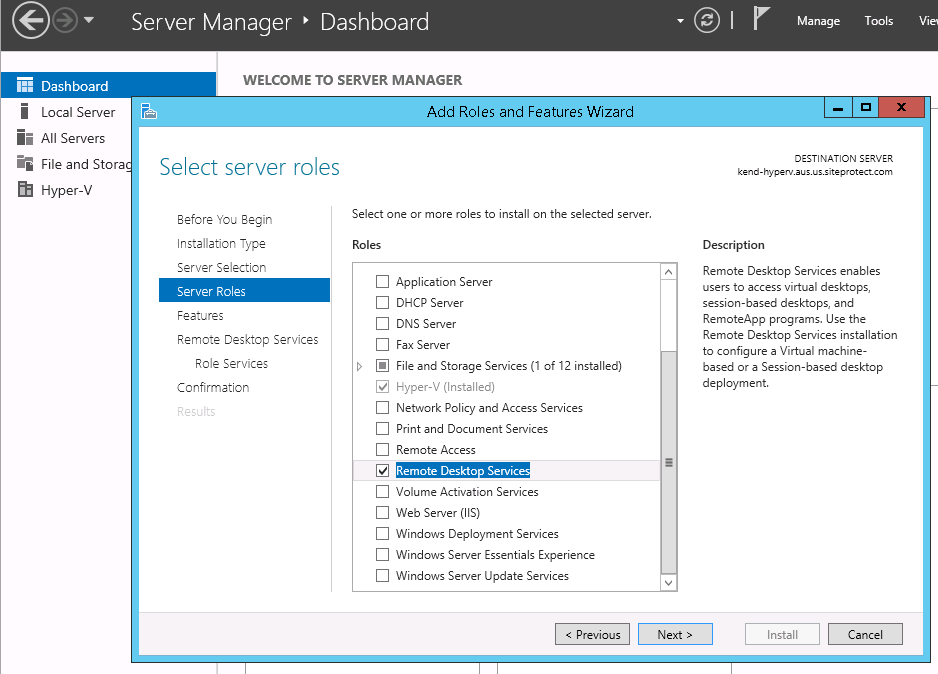 6. Select Remote Desktop Licensing and Remote Desktop Session Host.
7. Leave box checked for 'include management tools' and click on Add Features.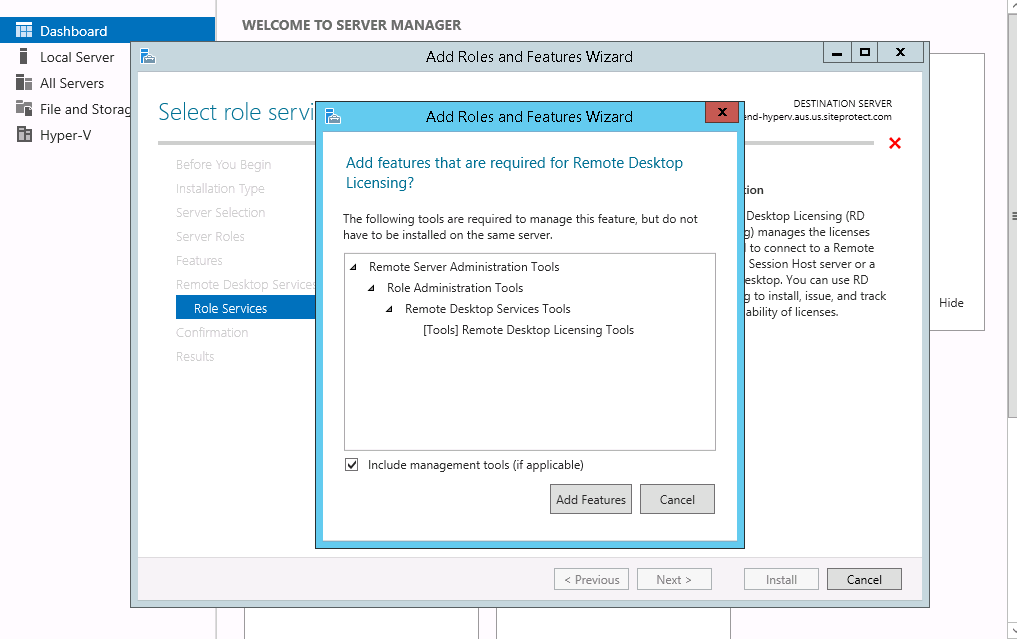 8. Click on Install but do not restart the server yet. Make sure that the option to restart the server is unchecked.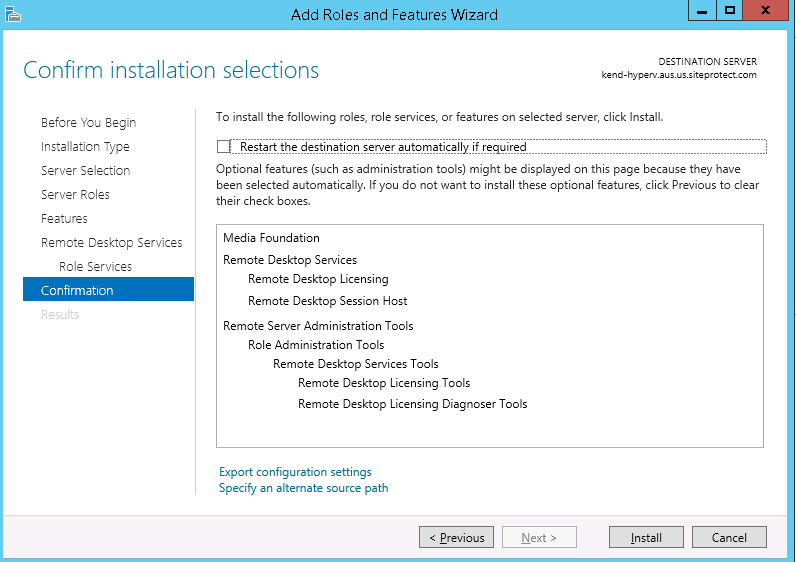 Verify Remote Desktop is enabled
1. Go to Server Manager > Local Server > Remote Desktop and make sure it set to Enabled.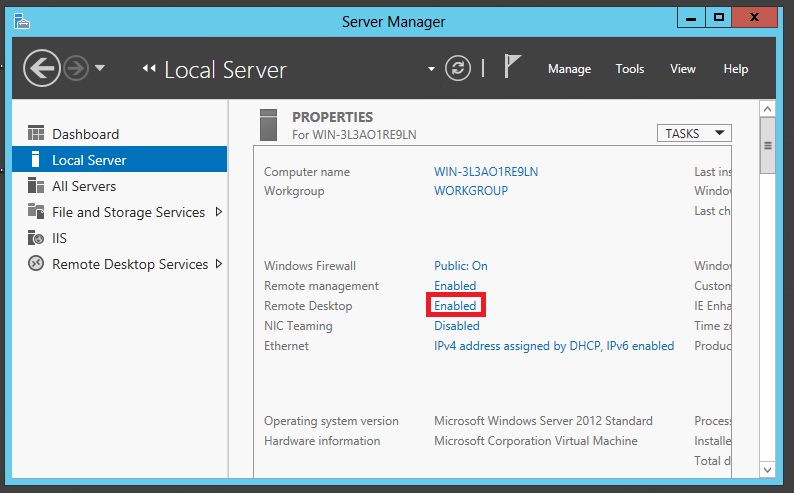 2. Click on Enabled and confirm that:
Allow remote connections to this computer is checked.

Allow connections only from computers running RD with Network Level Authentication is unchecked.

Prepare Licensing Configuration
1. Run \ gpedit.msc
2. Navigate to Local Computer Policy > Computer Configuration > Administrative Templates > Windows Components > Remote Desktop Service > Remote Desktop Session Host > Licensing.
3. Click on Use the specified RD license server:
Check the Enabled box
Enter FQDN of this server (ping localhost: wtfs2xxx.aus.us.siteprotect.com)
Apply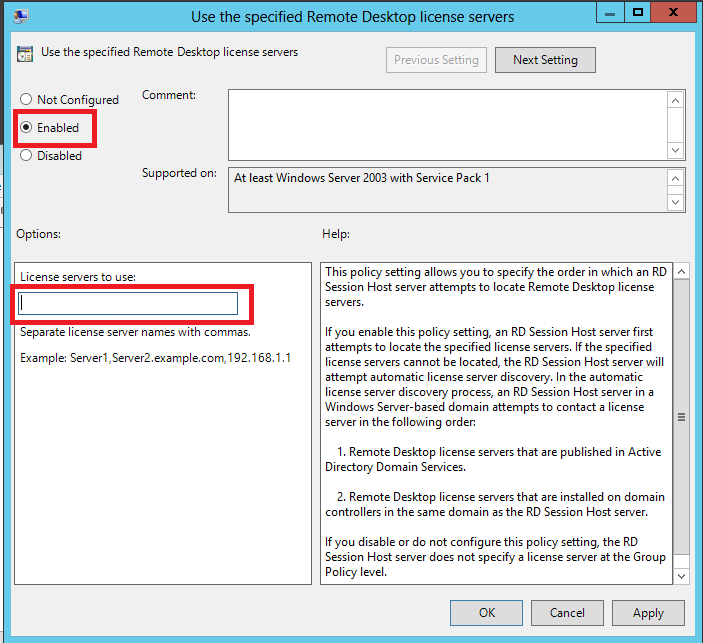 4. Click on Set the RD licensing Mode:
Check the Enabled box
Choose from the drop-down menu Per User
Apply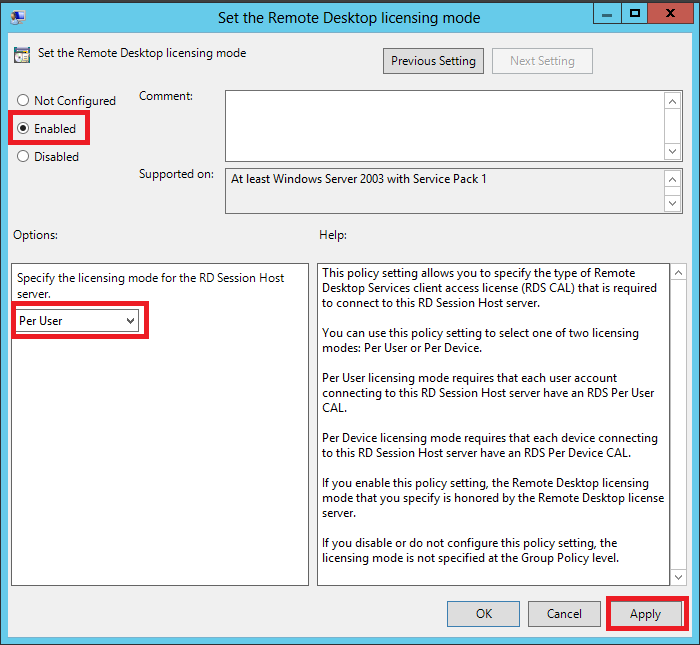 5. Submit a support ticket through Site Control, so we can install the TCALs. Please be aware that this will require server reboot.