2. Click on Enabled and confirm that:
Allow remote connections to this computer is checked.

Allow connections only from computers running RD with Network Level Authentication is unchecked.

Prepare Licensing Configuration
1. Run \ gpedit.msc
2. Navigate to Local Computer Policy > Computer Configuration > Administrative Templates > Windows Components > Remote Desktop Service > Remote Desktop Session Host > Licensing.
3. Click on Use the specified RD license server:
Check the Enabled box
Enter FQDN of this server (ping localhost: wtfs2xxx.aus.us.siteprotect.com)
Apply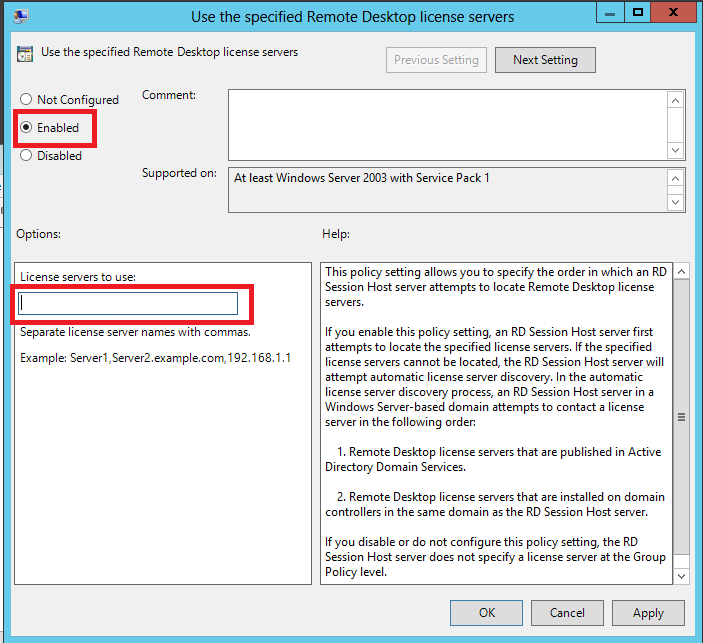 4. Click on Set the RD licensing Mode:
Check the Enabled box
Choose from the drop-down menu Per User
Apply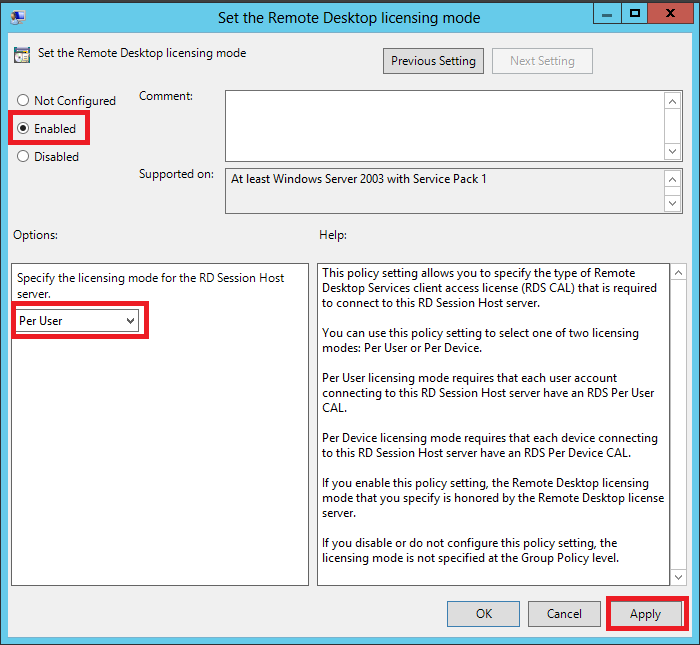 5. Submit a support ticket through Site Control, so we can install the TCALs. Please be aware that this will require server reboot.