This article shows how to enable additional users to log onto Windows Server via RDP (additional TCALs) for FlexCloud (beyond the default 2 users).
1. Login to FlexCloud Console at https://manage.hostwaycloud.com or login to your SiteControl account and then click on Cloud Services under Manage Services > FlexCloud Server > click the link next to Management Console Access:

2. Once logged into the Console, ensure you are managing the desired zone (Austin, Tampa or Vancouver currently).

3. Click on Server Instances, then on the instance which is going to get additional TCAL licenses.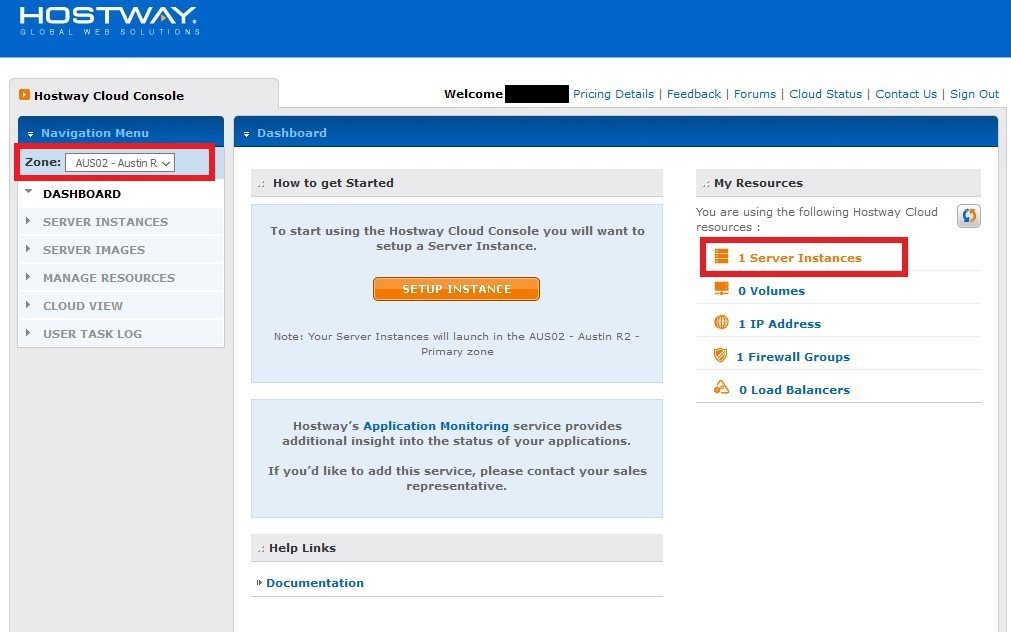 4. Go to the second tab Management Tasks and click Software Options icon.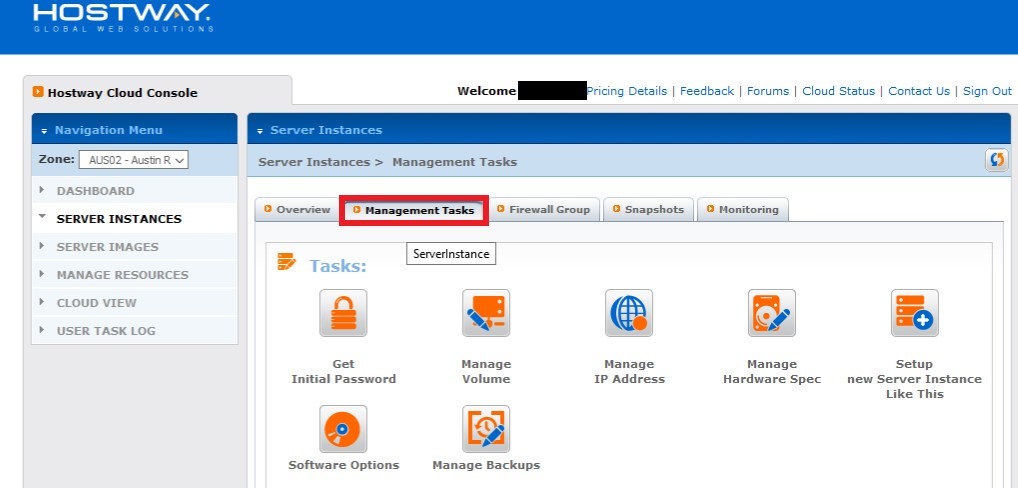 5. Click on the checkbox called Terminal Services CA and type in the desired quantity of TCALS needed. Please note that when you need more than the default 2 TCALs and purchase additional TCALs via Cloud Console, you lose the free TCALs. In this case, if you need 10 users to be able to simultaneously establish RDP connections to the server, purchase 10 TCALs, not 8. The console displays the current price per month for 1 TCAL.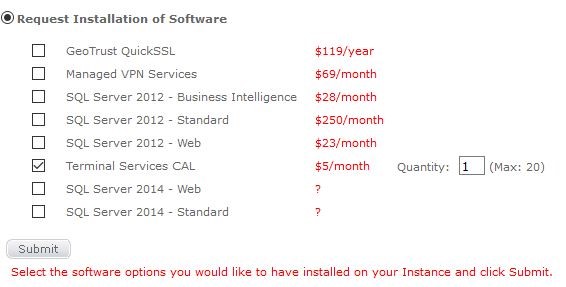 Once you request TCALs via FlexCloud Console, we will receive your request and work with our administrators to add the additional TCALs. The addition or removal of TCALs is not automated, so we may need 24-48 hours to accommodate your request.