In the same window, you can manage the newly created or all the existing user accounts, including the Administrator account. To do that, right click on any user account and select the option Properties from the context menu.

The above action will open the User Properties window. In the general tab, you can modify the name, description, and the password settings. Besides that, you can also disable the user account by selecting the checkbox Account is disabled. This is the best option to block a user from logging in. You can also use this option as an alternative way for deleting the user account as it preserves all the data until the account is deleted.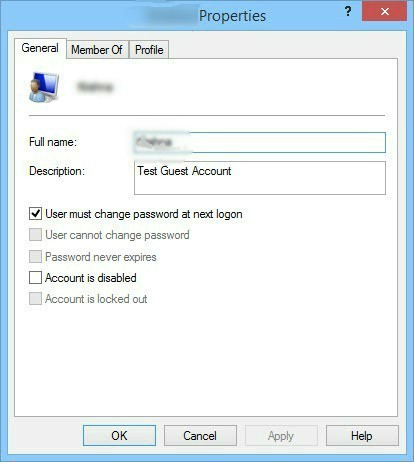 If you want to change the user group membership, then navigate to the Member of tab. Here you can see the current group, which the user is a member of. If you want to change that, simply click on the Add button and add the new user group.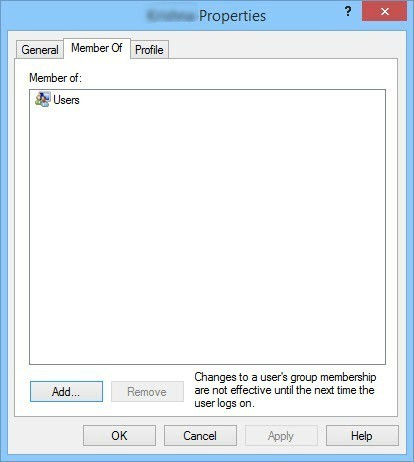 If you want to make custom changes to the User Profile or the User's Home Folder paths, you can do so by navigating to the Profile tab. Even though changing the paths is very easy, only do this modification if you know what you are doing, as any wrong configuration may hurt the user experience or the user data.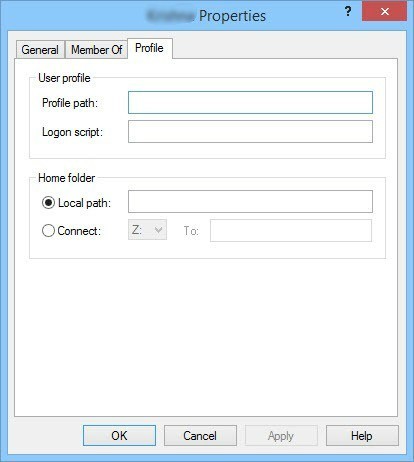 If you ever want to delete a user account, simply right click on the username and select the Delete option.

The above action may display a warning message letting you know that all the user data will be deleted. Simply press the Yes button to continue. However, it is always recommended that you disable the account rather than completely deleting unless it is required.