Step 1:
Login to your Azure portal. Then click on the 'Virtual Machines' blade on the left side. Here you can view details of your virtual machines at a high level.

Step 2:
We have the option to add columns to make it easier to view additional detailed info for each virtual machine. To add a column, click on the 'Edit Columns' button.

Step 3:
A new window should popup with all the available columns.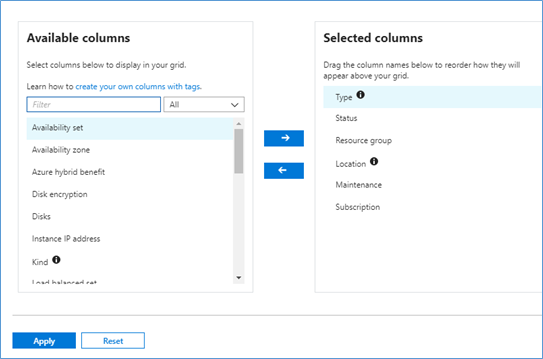 Step 4:
For this example, we'll select the 'Public IP address' column and add it to our portal. Click on the arrow to move the column over and then select 'Apply' to save the changes.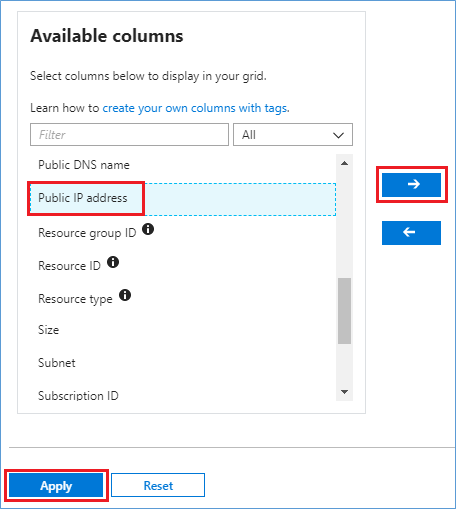 Step 5:
Here we can view the updated settings in our portal. You'll also notice that you have the option to reorder the columns to meet your desired requirements.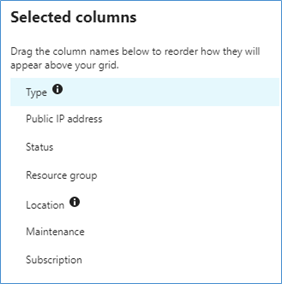 Virtual Machines: