Step 1:
Login to your Azure portal. Your portal might look similar to below. These favorites are customizable and can be adjusted to suite your needs.
Step 2:
Select the 'All Services' blade.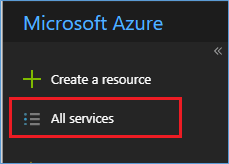 Here you can view all services available to you. You can add or remove icons in this window.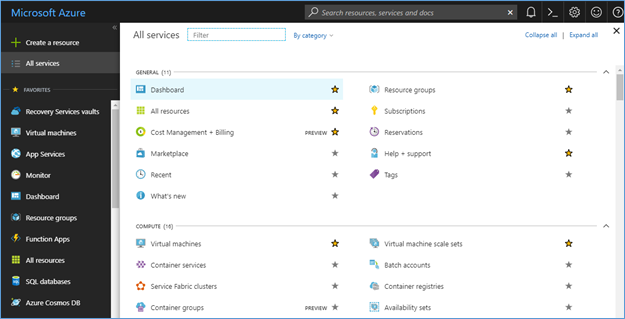 Step 3:
For this example, we're going to select a few services. To add these icons to the side menu, simply click on the star.

Step 4:
These services are now visible on the left hand side menu. We can customize this further by dragging these icons in the menu. If you hover over each item, you'll notice an icon that allows you to hold and rearrange the icons.

Step 5:
We have successfully customized our side menu.