Login to Joomla admin panel.

Go to the tab 'Content'.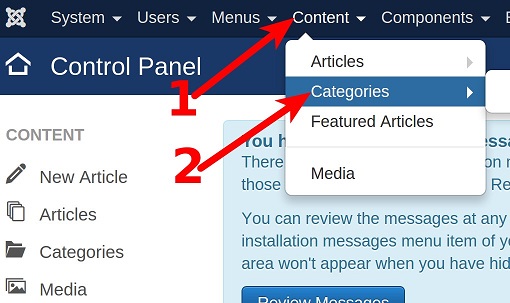 Click the option 'Categories'.
Click the button 'New'.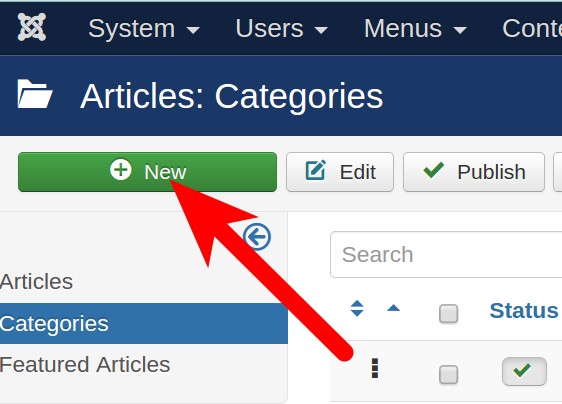 Enter your Subject, Alias (if you do not want it auto-generated), and fill in the Body of the Category page.
If you want this category to be within another category, choose the category from the Parent field.
I recommend clicking the Publishing tab, and filling in the Meta Description, and Meta Ketwords.
Click the Save & Close button to create the new Category. You will then see a message stating "Category successfully saved," and you will see your new Category listed.
Click the button 'Save'.