1) Login to Plesk admin panel.
2) Click the 'Domains' button.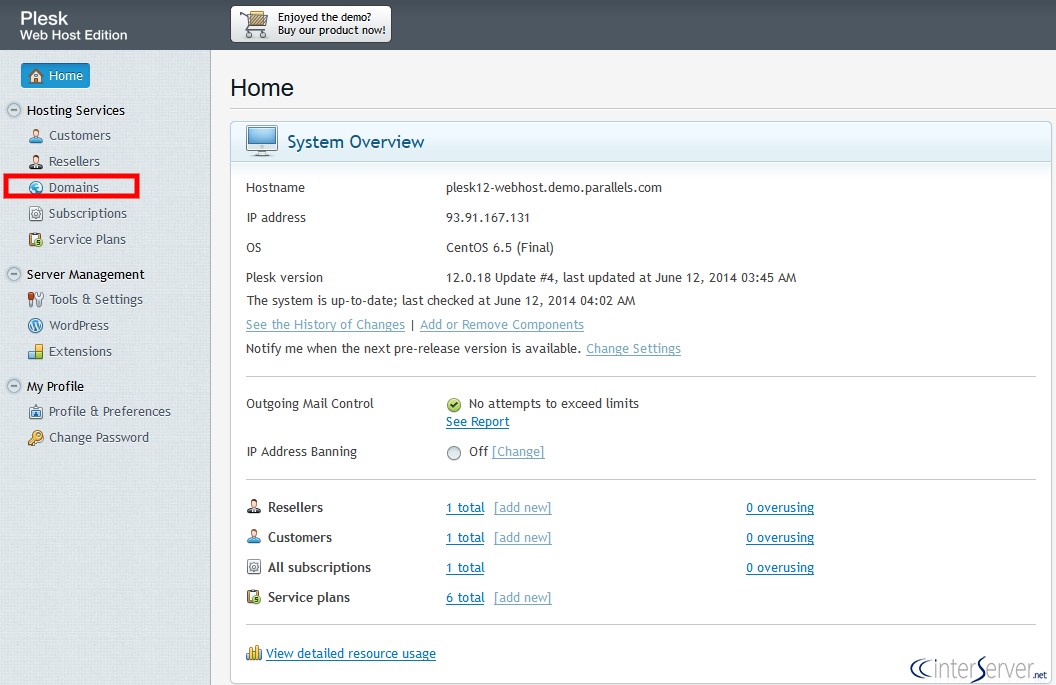 3) Click 'Manage Hosting' button near to the domain name.

4) Click 'Applications' button.

5) Click 'Install' button near to the 'Joomla' to instantly install Joomla. Else select 'Install (Custom)' from drop down menu.

6) Accept the 'License Agreement' and click 'Next' button.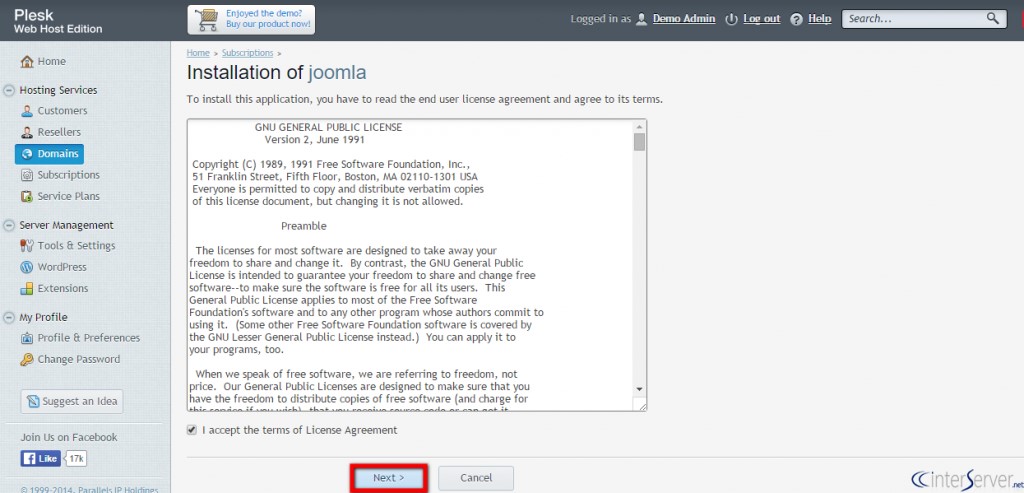 7) Enter the appropriate details and click 'Install' button.
8) Then you will get the message that Joomla was successfully installed on your server.
9) If you want to change any settings, click the button 'Change Settings' and make the changes which you want.
That is how we can install Joomla from Plesk admin panel.