1. Login to Joomla admin panel
2. Go to "System".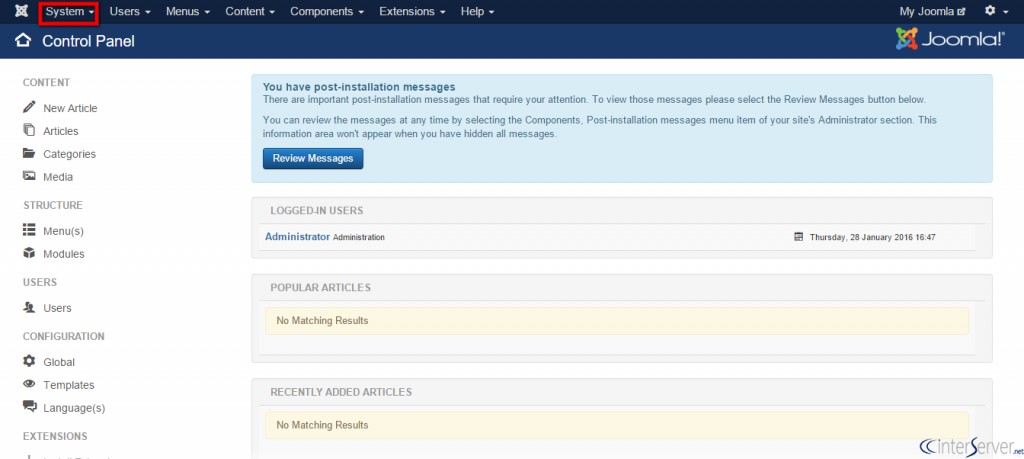 3. Click the option "Global Configuration".
4. Go to tab "Site".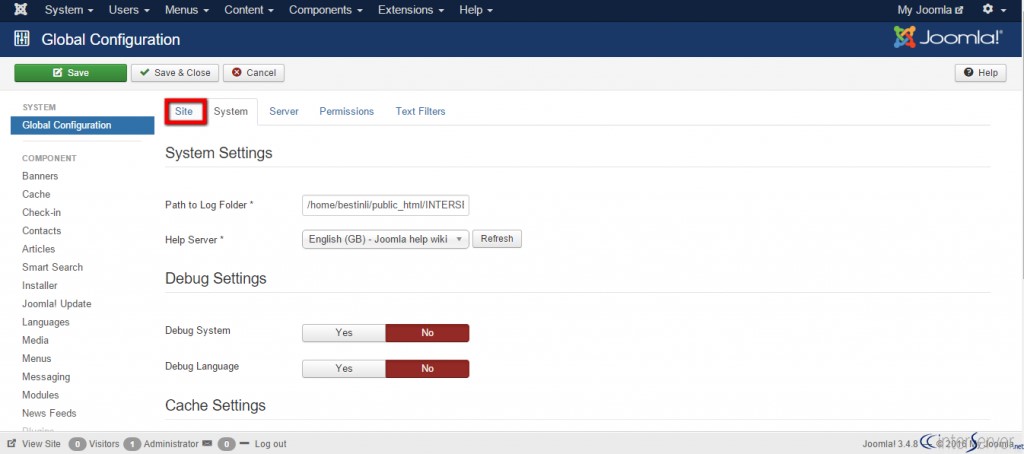 5. Change the "Use URL rewriting" option to 'Yes' in the "SEO Settings" section.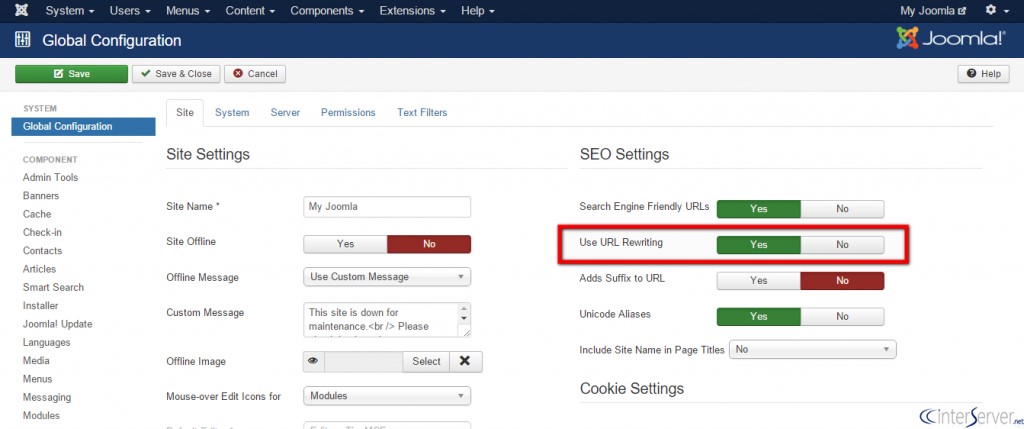 6. Click the button "Save".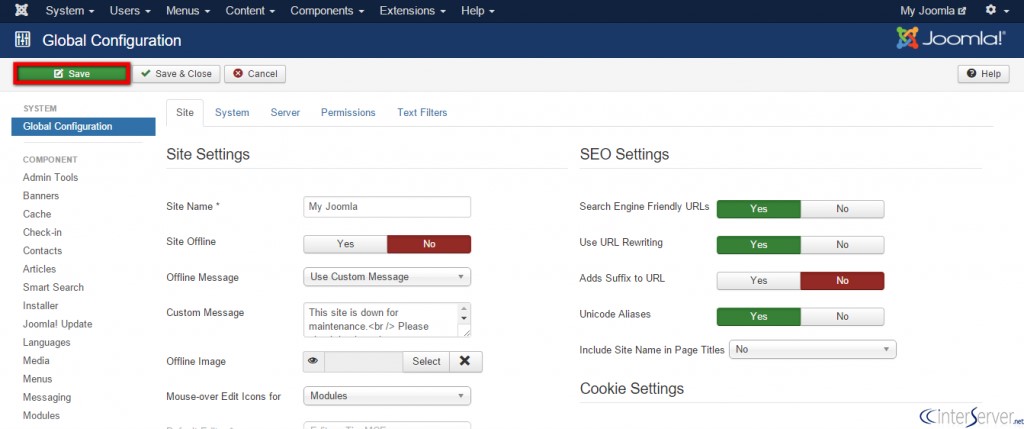 That is how we can enable URL rewriting in Joomla.