The Azure Site Recovery service contributes to your business continuity and disaster recovery (BCDR) strategy by keeping your business apps up and running, during planned and unplanned outages.
This quickstart describes how to replicate an Azure VM to a different Azure region.
Log in to the Azure portal at http://portal.azure.com.
Enable replication for the Azure VM:
In the Azure portal, click Virtual machines, and select the VM you want to replicate.
In Operations, click Disaster recovery.
In Configure disaster recovery > Target region select the target region to which you'll replicate.
For this Quickstart, accept the other default settings.
5 .Click Enable replication. This starts a job to enable replication for the VM.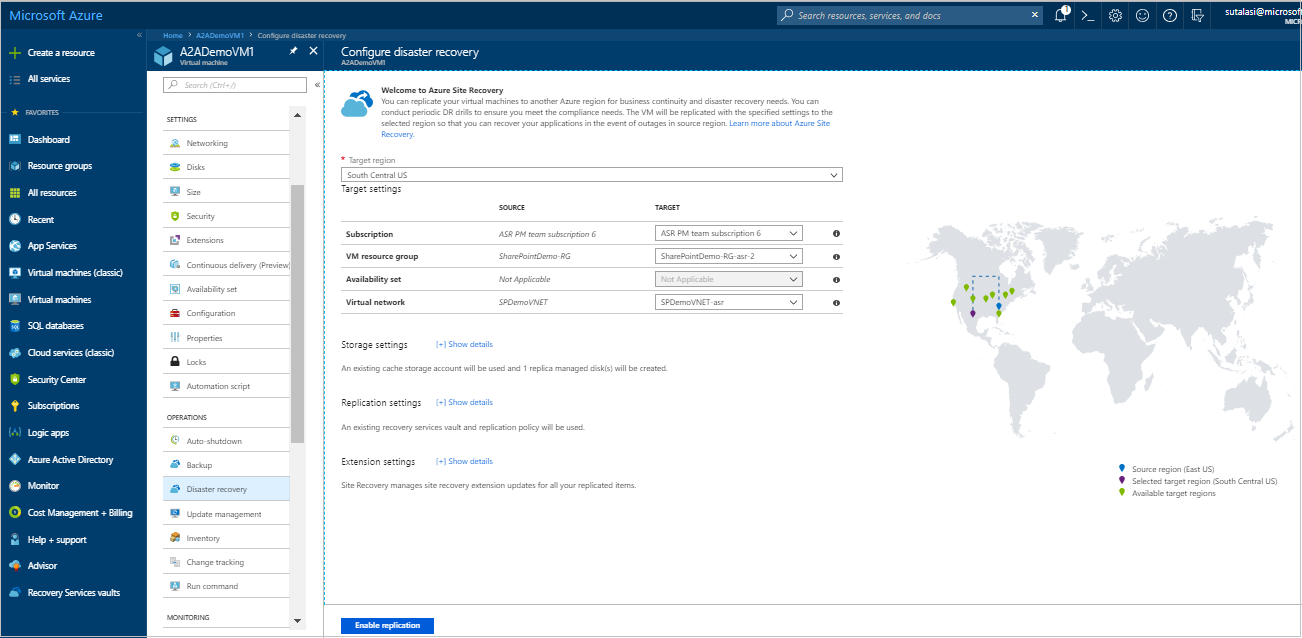 Verify settings
After the replication job has finished, you can check the replication status, modify replication settings, and test the deployment.
In the VM menu, click Disaster recovery.
You can verify replication health, the recovery points that have been created, and source, target regions on the map.